Christmas Star for Ken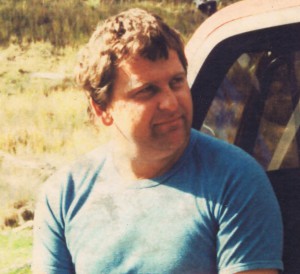 Ken Bosboom was well known around Cooroy as the owner of Cooroy Car Parts which he ran with his wife Elona until he passed away seven years ago.  Elona has sponsored a star in memory of Ken on the Ri-con Cooroy Christmas tree this year.
Ken worked as a mechanic since his teenage years and owned his own workshop for many years before settling in Cooroy and running Cooroy Car Parts which was his pride and joy.  Ken always had a smile on his face, was always happy to lend a hand wherever he could and loved chatting with all his customers and helping them with all their automotive needs.
One of Ken's favourite past-times was camping and four wheel-driving.  His favourite spot was sitting on the back of his ute with a beer in hand and enjoying whatever view and company was around.
Ken loved Cooroy and was active in many areas such as the Cooroy Business Bowls and as a director on the board of the Cooroy RSL.  The RSL was one of his favourite places to spend his spare time and he made many good friends there.
"A star on the tree, right outside the RSL which was so close to Ken's heart is such a fitting tribute to him.  He was a wonderful man and I still miss him so much," said Elona.