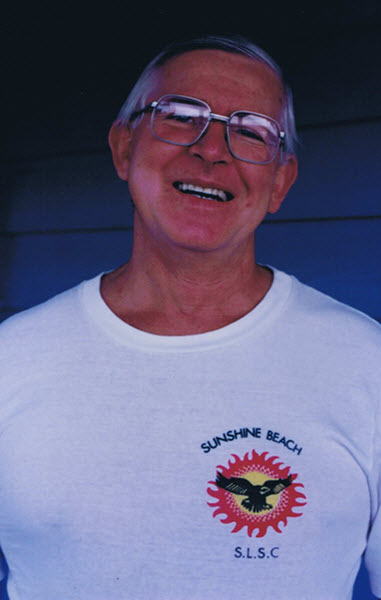 Richard Francis "Frank" Rowe loved his footy and now he'll be a footy star as his daughter, Tania has sponsored a star in his memory on the Ri-con Cooroy Christmas tree this year.
Frank originally heralded from Adelaide which is where he was diagnosed with cancer.  After his first operation on his spine, he was told he wouldn't walk again.  But determination was an integral part of Frank's nature and he not only walked but moved to the Sunshine Coast for the warmer weather and went on to be a Bronze Surf Lifesaver with the Sunshine Beach Surf Club.
A local tradesman in Noosa for over 20 years, he also had a passion for St Kilda Football Club and locally, the Pomona Demons Football Club of which he was president for many years and integral in turning the club around to the success it is today.  There is even a Frank Rowe Memorial Day each year with a perpetual trophy that is usually awarded by one of his family members.
Family was important to Frank and he was close to his four children, Tania, Lee, Roslyn and Robert and a wonderful poppy to his eight grandchildren.
"I was so close to Dad and there isn't a day that goes past that I don't think of him even though he passed away 16 years ago.  He was a star to me and so many other people, so I can't think of a better tribute to him," said his daughter, Tania Stewart.