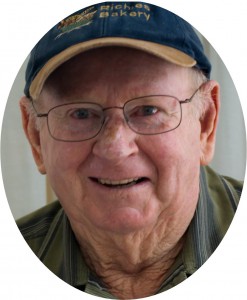 It's a great father that leaves a legacy for his children, it's a great man that leaves a legacy for the community. Bill Savory was both and his legacy will shine especially bright this year with a star dedicated to him on the Ri-con Cooroy Christmas Tree.
Bill passed away three years ago but is still very missed by his family. A proud, north Queenslander born in Innifail, Bill moved to Sydney in his late teens where he met his wife before eventually moving back to Queensland 19 years ago.
"We are 3rd generation bakers, learning all we know from Dad.   He was an inspiration to us all, showing us that no hurdle was too big to get over. He taught us all about devotion and hardwork. As a small child, I can remember that he had three jobs just so that he could provide for his family. He never complained he just got on with the job. Dad was still helping Richie and myself in the shop working with my son Bradley right up until he passed away," said his daughter, Catherine Wray from the wonderful local bakery, Richies Bakery.
Bill was a father to four children and grandfather to three.   He loved all sports especially watching his grandson playing basketball. He used to help look after the rep side with all the boys calling him Poppy. Most of all he loved the North Queensland Cowboys and he was surely watching them this year from above when they won the Grand Final this year.
Bill Savory loved music with his favourite being Elvis and he also loved watching movies with the best part having an ice cream at the cinema. He also loved travelling with his wife, Janice in their caravan which they both enjoyed tremendously. The children also remember fondly from their earliest memories all the great holidays in the caravan.
Click here for more details on how to Sponsor a Star for someone you love